Need Help?
Have a question about our school?
Click here to
Ask AoPS Academy!
Our Team
Our Founders
Richard Rusczyk
Art of Problem Solving was founded by Richard Rusczyk in 2003 to create interactive educational opportunities for avid math students. Richard is the author or a co-author of 7 AoPS textbooks and a past Director of the USA Mathematical Talent Search. He was a participant in National MATHCOUNTS, a three-time participant in the Math Olympiad Summer Program, and a USA Mathematical Olympiad winner (1989). He received the World Federation of National Mathematics Competitions Paul Erdös Award in 2014. He graduated from Princeton University in 1993, and worked as a bond trader for D.E. Shaw & Company for four years. AoPS marks Richard's return to his vocation - educating motivated students.
Glen Dawson
In 2014, Glen founded a learning center in Morrisville, North Carolina, that two years later became the first AoPS Academy campus. Glen served as the National Director of AoPS Academy until his retirement in 2019. He has experience as a college math professor, statistician, and expert SAS programmer. He has been a professional math tutor for many years, and specializes in training academically-advanced and high-performing math students. Glen is a graduate of Duke University and holds a graduate degree in statistics from Boston University.
David Patrick
Dave joined AoPS in 2004. He is the author or a co-author of 4 AoPS textbooks. Dave earned the sole perfect score on the American High School Mathematics Examination (AHSME) in 1988 and was a USA Mathematical Olympiad winner that year. He attended the Research Science Institute (RSI) in 1987, and the Math Olympiad Summer Program in 1988, where he first met fellow student Richard Rusczyk. He also finished in the top 10 on the Putnam exam in 1991. Dave graduated from Carnegie Mellon in 1992 with a BS in Mathematics/Computer Science and an MS in Mathematics. He went on to earn his Ph.D. in mathematics from MIT in 1997. He was an acting Assistant Professor at the University of Washington from 1997 to 2001. Dave is originally from Western New York and is an alumnus of the SUNY Buffalo Gifted Math Program.
Management Staff
Interested in joining our team? Click here to learn more!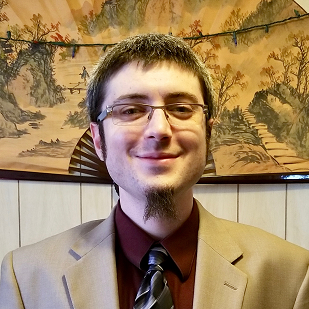 Ian Parks - Campus Director
Ian is the Campus Director for AoPS Academy Gaithersburg. Ian has been excited about math ever since he can remember. He graduated from the Stevens Institute of Technology in 2009 with a BS in information systems and set out to work in the IT field. But Ian quickly grew disillusioned with the dog-eat-dog corporate sphere and began teaching high school math instead. When he isn't teaching, Ian loves reading science fiction and fantasy, anime, and gaming. He and his wife have a dog named Einstein, a cat named Chester, and a snake named Ninja.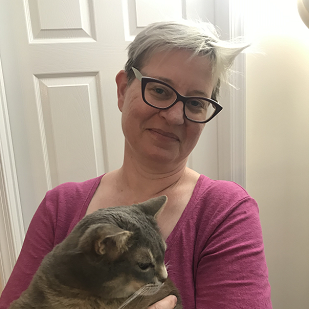 Dr. Tedra Osell - Associate Director
Tedra is an Associate Director at AoPS Academy Gaithersburg. She has been teaching students of all ages for 20 years. She holds a PhD in English from the University of Washington, an MA from the University of Nebraska, and a BA from Washington University in St. Louis. She's been a college professor, writer, editor, and full-time mom and has published on topics including eighteenth-century periodicals, twenty-first-century parenting, gifted education, and learning disabilities. Tedra first became acquainted with the Art of Problem Solving as a parent, when her then-middle-school son took an AoPS Online Algebra course. In her free time, she likes hiking, cooking, knitting, and silly cat videos.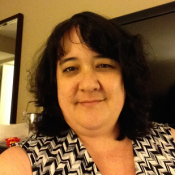 Elizabeth Dunn - Associate Director
Liz is an Associate Director at AoPS Academy Gaithersburg. Her academic and teaching background is diverse, with graduate degree coursework in professional writing, music, mathematics, and education. She is K-12 music and secondary mathematics certified (and actually has taught every grade level K-12) and has been a college professor, tutor, and administrator since 2000. Liz is a proud recipient of the National Institute of Staff and Organizational Development (NISOD) Teaching Excellence Award. Outside the classroom, Liz enjoys crocheting afghans, creating calligraphy keepsakes, and spending time with her friends, family, and four cats.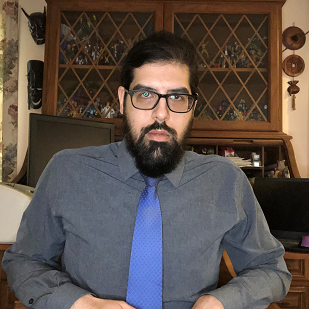 Greg Crowe - Associate Director
Greg Crowe is an Associate Director at AoPS Academy Gaithersburg. He began teaching over a decade ago and continues to enjoy schooling the young and curious. Bearing a BS in Language Arts from the University of Maryland, Mr. Crowe has instructed every grade level from Pre-K through University prep. He has worked with a diverse range of students and pedagogical methodologies including advanced/gifted students, Montessori, and the neurologically atypical. He is a certified Park Ranger, trained in emergency first response, and is an officially endorsed Pokémon Professor. In his spare time, Mr. Crowe likes (predictably) to read novels, organize his comics, practice his guitar-playing, and feed his dogs the good treats that they like best.
Instructors
Interested in joining our team? Click here to learn more!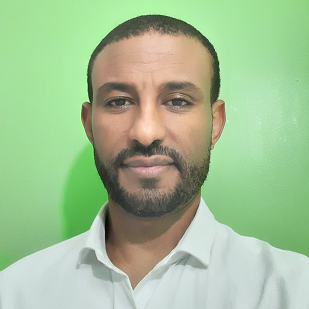 Tedla Abye
Tedla provides short term training on computer science courses while also working as a database developer. For the last 12 years, he has taught mathematics and computer science from elementary school to university level at Kotebe Metropolitan University where he was a lecturer for 10 years. He received his master's degree in computational science in 2017, a bachelor's degree in mathematics in 2012, and a bachelor's degree in computer science in 2004 from Addis Ababa University. He loves mathematics because the real-life applications of mathematics are endless. Apart from his profession, he enjoys watching soccer, hiking, reading books, and chicken pizza.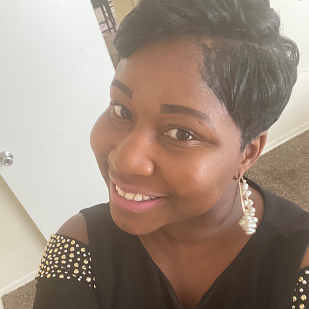 Juliana Adepoju
Juliana is a native of Prince George's County Maryland. She attended University of Maryland Eastern Shore as well as Bowie State University for her graduate program. Currently, Juliana is a reading and English language arts educator for Prince George's County. She has taught middle school and high school students! She enjoys reading and educating students. In her spare time she enjoys home decor, mindfulness, and going on walks! She loves working with the younger students at AoPS and is thrilled to be teaching at the campus!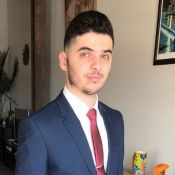 Dr. Hussein Awala
Hussein obtained a Bachelor's degree in mathematics from the Lebanese University in 2010. After that he started his academic career at the American University of Beirut (AUB), where he was a graduate assistant at the University's tutoring center and ran problem-solving sessions. In 2012, Hussein graduated from AUB with a Master's degree in mathematics and moved on to start his Ph.D. program at Temple University in Philadelphia, PA. During his time at Temple University, Hussein honed his teaching skills through teaching multiple classes and gaining a Teaching in Higher Education Certificate from the Center for the Advancement of Teaching. In 2017, Hussein obtained his Ph.D. in Mathematics and started his Postdoctoral Fellow position at Wake Forest University in North Carolina, where he worked for one year. Currently, Hussein works as an Actuarial Analyst at GEICO.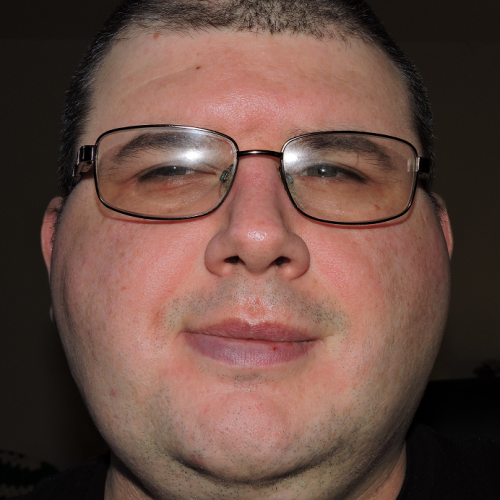 Jonathon Baker
Jonathon has spent ten years working in various locations teaching mathematics to many diverse students. He has spent most of this time working for the Community College of Baltimore County as an adjunct Professor of Mathematics and Baltimore County Public Schools as a math teacher. He currently holds a Bachelor's degree from Goucher College in mathematics and is working toward his Master's degree. He thoroughly enjoys the field of teaching and working with the kids at AoPS Academy Gaithersburg.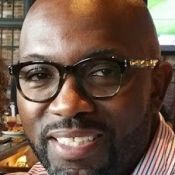 Charles Banks
Charles teaches language arts at AoPS Academy Gaithersburg. He holds a BA in English education and an MA in English from the State University College of New York at Fredonia. Charles has taught in Maryland and New York for more than twenty years. Outside the classroom, he loves reading, listening to music, watching and playing almost any sport, and spending time with his family.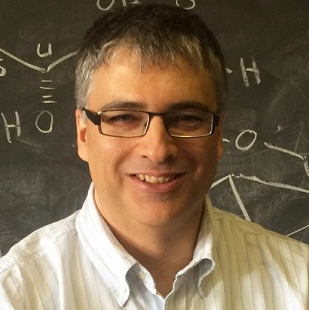 Thomas Clark
Tom has had a fascination with numbers since he was 11, when he began factoring repeating decimals to learn more about reciprocals. He was fortunate to attend a public middle school that, while located in a shabby little town, nevertheless supported a travel math team; he was tickled when, during morning announcements at school, he would hear his math team's accomplishments mentioned alongside those of the sports teams. A passion for tinkering with chemicals led Tom to a PhD in chemistry, but his interest in math was eventually rekindled by a physicist friend who often spoke (and he spoke a lot!) of the math and logic problems he remembered from growing up in Soviet Russia. Since 2014, Tom has enjoyed working as a full-time teacher and tutor and loves teaching highly motivated students. Tom's other interests include writing, reading classic fiction and science fiction, and spending time with his wife, son, and the family dog at their cottage in Vermont.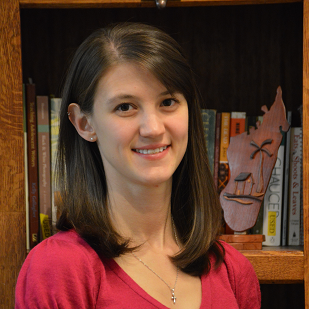 Lorin Cowden
Lorin has loved teaching since high school when she helped a struggling classmate understand how to add and subtract integers using a number line. After earning her BA in English and her teaching certification from Seton Hill University in 2009, she spent her first two years teaching high school ESOL in Madagascar as a member of the Peace Corps. Once she returned stateside, she continued teaching and tutoring students in a variety of capacities, and loves helping students prepare for their futures. Lorin also loves learning about new cultures through books, travel, and food, as well as researching and trying out alternative products to reduce her usage of single-use plastics.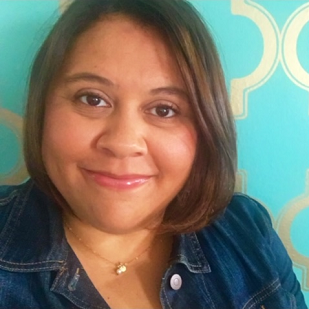 Jasper Diggs
Jasper joined AoPS Academy in 2017. Both her bachelor's and master's degrees deal with reading specialization in the elementary grades. She has been an educator for the past 15 years: 13 years with Montgomery County Public Schools and 2 years with Okaloosa County in Destin, FL. In 2015, Jasper worked as a reading interventionist for Florida Center for Reading Research (FCRR). Since then, she has continued to pursue opportunities that allow her to practice her specialization in reading diagnostics. She currently serves as a reading specialist in the public school system. In her spare time, Jasper loves to read anything suspenseful or quirky, and she shares this love with her monthly book club. She looks forward to instilling a love of reading in her AoPS Academy students!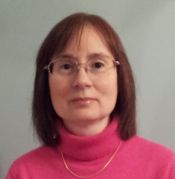 Dr. Jean Freedman
Jean has a BA in theater from the University of North Carolina at Chapel Hill and an MA and PhD in folklore from Indiana University. She has more than 20 years of teaching experience and is an adjunct professor at both The George Washington University and Montgomery College. She is also a writer whose work has appeared in The New York Times, The Washington Post, the Journal of American Folklore, and other publications. Her latest book, Peggy Seeger: A Life of Music, Love, and Politics, is a biography of the acclaimed American-British folk musician.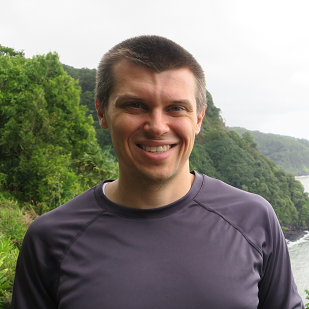 Dr. Jason Glaw
Jason's love of math has many influences, with the earliest being the Count on Sesame Street. He's had the good fortune of teaching children and adults over many years in a variety of disciplines, including math, science, weightlifting, and even poker! He has a PhD in biomedical engineering from the University of Virginia and a BS in biomedical engineering from Duke University. Currently, he works in the biopharma industry. Outside the office and classroom, Jason plays soccer, tennis, board games, and video games. He also makes and eats all the desserts he can find and goes on adventures with his wife and son.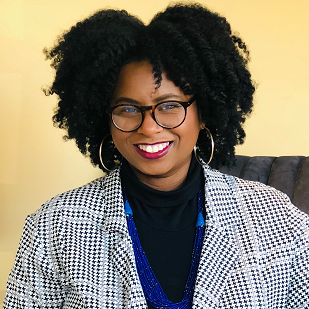 Salisa Grant
Salisa Lynne Grant is a Language Arts teacher at AoPS Academy Gaithersburg. She holds a bachelor's degree in English and women's studies from Hamline University in St. Paul, MN and a master's degree in English from Howard University in Washington DC. Salisa is a doctoral student in the department of English at Howard University and currently works as an educator in the Washington DC area. She has worked as a professor, tutor, and student affairs coordinator. In her free time she enjoys reading, spending time with her family and writing books of poetry.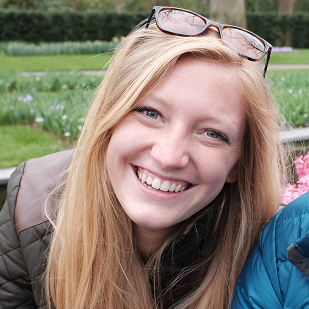 Eliza Kaye Handley
Eliza graduated with a BA in English at Brigham Young University with two minors in psychology and humanities. She then moved to DC and got an M.Ed in secondary education at The George Washington University where she received her teaching license in English. She has 2 years of teaching experience and has taught Russian, AP Language, Honors English 10, English 9, English 10, and English for English Language Learners. Eliza's favorite part of teaching is getting to know students' individual needs and figuring out what works for them. Eliza grew up in Utah for most of her life, but has also lived in DC, California, Arizona, Russia, and England. She loves to travel and lived in Russia for 18 months back in 2013-2014 and helped teach English and found other ways to serve the people of Eastern Russia. Recently, she and her husband traveled for two months in Russia, China, Vietnam, and Cambodia. Eliza loves to bike everywhere, hang out with her dog, and cook for all of her friends. She is currently writing a memoir that focuses on her favorite subject: food!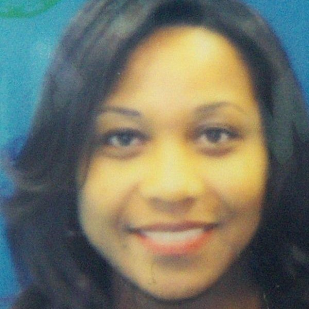 Dr. Renee Hanson
Renée earned her joint PhD degree from Rutgers University, The New Jersey Institute of Technology (NJIT), and Rutgers Biomedical and Health Sciences: Rutgers School of Nursing specializing in Urban Systems: Global Urban Studies/Urban Education, Health, and Environment. Renée was awarded a highly competitive dissertation fellowship from Rutgers University-Newark to complete her degree. She also has a master's degree in sociology from American University and has over fifteen years of professional expertise as a scholar for a public policy corporation, researcher, education program and project coordinator, education specialist, teacher,and consultant. As an emerging scholar, she was funded for research on K-12 education, health and other areas concerning communities of color. She was also the program coordinator for the American University Ronald E. McNair Scholars program, which recruits low-income, first generation and/or underrepresented undergraduate students at American University and the University of the District of Columbia in preparation for doctoral study. In addition, Renée has a dozen published articles and reports in education, health, sociology, and history. She also enjoys art, music, singing, and reading and is a self-taught artist and a member of an art association. She has been illustrating on and off since childhood, realizing this skill will always be an integral part of her life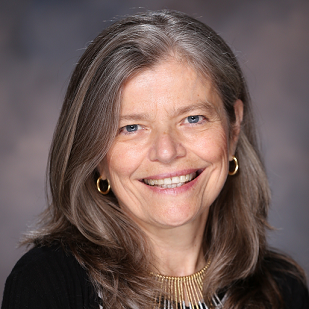 Dr. Alessandra King
Alessandra is an astrophysicist by training, with a PhD in physics from the University of Milan. She has over 15 years of experience teaching mathematics at several local schools. She was Director of the Mathematics department at Green Hedges School in Vienna, VA for over 7 years, and currently teaches middle and high school level mathematics at Holton-Arms School in Bethesda.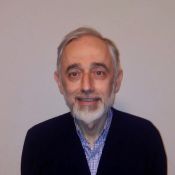 Dr. John Klinger
Dr. Klinger learned to love good math teaching as a student at Brooklyn Technical High School, where he got to be in classes with Mr. Glaubiger, Dr. Rich, and Mr. Klein. Dr. Klinger later earned a PhD in physics at Cornell, worked at the Fermi National Accelerator Lab for a few years, and spent the rest of his career developing aircraft software. Now retired from full-time work, Dr. Klinger still enjoys using the math that he learned in high school. After finding out about the math curriculum offered at AoPS Academy Gaithersburg, he leapt at the opportunity to be a part of this program.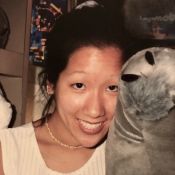 Katherine Lin
Math instructor Katherine got her start sharing her love of STEM with students more than a decade ago, as a volunteer mentor with DC Public Schools. Quickly recognizing the need for more teachers who could help students love math and science, she went on to earn a Masters of Secondary Education at Johns Hopkins University. Katherine has taught astronomy, chemistry, and physics, as well as test prep for math, science, reading, and writing on national and local exams. In her free time, she often finds herself wondering just how many Oreos, Sour Patch Kids, and Airheads she has shared with her students on assessment days.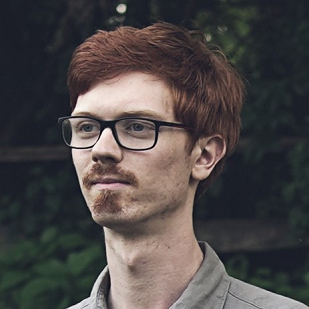 Austin Loman
Austin is a seasoned educator; though he started out teaching guitar lessons 9 years ago, his passion for quantitative thinking and discovery led him to complete a bachelor's degree in physics at the University of Maryland in 2017. Upon graduating, he has been tailoring his teaching style to help students achieve a high level of fluency while also showing them the elegance behind numerical organization. He tutors dozens of students a week in a wide range of math subjects while also tending to his musical projects in the DC area.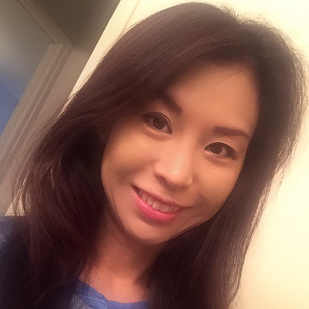 Hui Su Loo
Su has loved math ever since she was little and first experienced the joy of solving a problem. She holds a bachelor's degree in electrical engineering from Singapore's Nanyang Technological University and a master's in math education from Western Governors University in Utah. Su has spent the last few years teaching middle and high school math in both public and private schools in Baltimore, Washington, DC, and Montgomery County, Maryland. She especially likes discussing problem-solving strategies with her students. In her spare time, Su loves painting, trying out new recipes, and taking long walks in the park.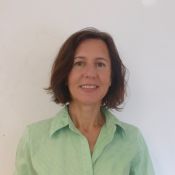 Ella Mihailescu, PhD
Math instructor Ella believes that success begins with a firm foundation in math and logical thinking. She is a biophysics researcher at the Institute for Bioscience and Biotechnology research in Rockville. Ella uses experimental methods to observe the structure of biological molecules, research that may one day help drug developers design better treatments. She holds an MSc in physics from the University of Bucharest in Romania and a PhD in physical chemistry from Munster University in Germany. Away from the lab, Ella also teaches college students how to use laboratory techniques.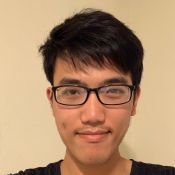 Songying Mo
Songying loves math and science! He earned Bachelor's degrees in math and chemistry from the University of Maryland Baltimore County, where he sometimes delivered the lectures in calculus classes. Songying works in the biopharmaceutical industry and dreams of earning a Master's degree in biostatistics. Away from work, he enjoys rock climbing and spending time with his pets.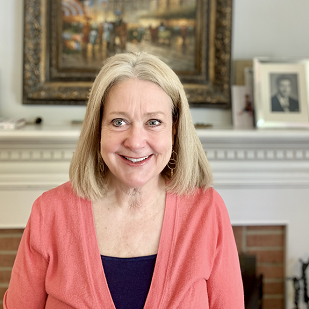 Yvonne O'Neill
Yvonne O'Neill currently teaches first and second grades and directs the After-Care Program at Gaithersburg's The Avalon School. A graduate of Washington College, Yvonne also holds an MS in public relations from The American University. She has served as a substitute teacher and first-grade teacher assistant at Bethesda's St. Jane de Chantal School. Yvonne began her formal teaching career at Bradley Hills Pre-school and also taught at the Holton Arms Creative Summer Program. She and her husband Tom live in Bethesda with a selection of their sons. In her free time, Yvonne puts her heart and energy into her growing family.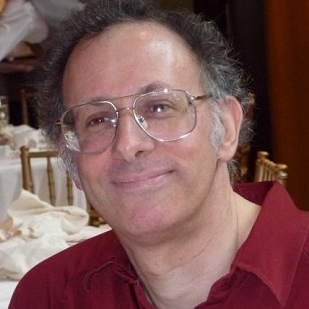 Phil Rennert
Phil is a semi-retired research engineer in information science, in the overall business of extracting wisdom from information overload. He specializes in machine learning, natural language processing, data mining, and statistics. Earlier Phil worked for NASA, doing Space Shuttle guidance and control and satellite orbit determination. Phil's teaching experience includes remedial math instruction for college freshmen and volunteering for Mathcounts. Phil is an alumnus of MIT's high school studies program, and has a BA in math from Yale and an MA in applied math from NYU.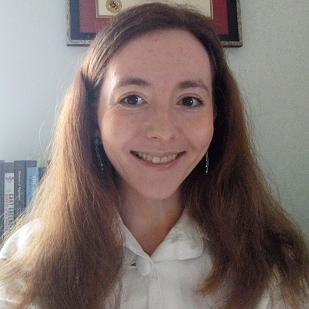 Rachael Rose
Rachael's love of the humanities prompted her to earn a liberal arts BA in History with Judaic Studies from Goucher College in Baltimore, followed by an MA degree in Jewish Studies from the University of Maryland, College Park. Rachael has taught and tutored formally and informally for about ten years beginning the year she graduated high school. Over the past few years, Rachael has taught numerous middle and high school humanities courses including courses in the English department such as English 7, 8, 10, 11, and 12, Language Arts 7 and 8, and a literary magazine elective class. When she isn't caring for her one year old daughter, planning family vacations, or unpacking boxes in her new house, Rachael teaches Hebrew to teens online with LanguageBird and serves as a Teen Connect Teacher at a local synagogue. Rachael looks forward to teaching gifted learners, and helping her students develop their problem-solving skills at AoPS.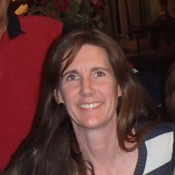 Carrie Sanidad
Carrie Sanidad earned bachelor's degrees in mathematics and secondary math education from the University of Maryland where she was in the University Honors Program and also played volleyball for their varsity team. She started her teaching career as a high school math and computer science teacher in the Montgomery County Public School System. After taking time off to raise her family of four children, Mrs. Carrie returned to the classroom teaching Montessori middle school math and science. Although she likes all math and science disciplines, her favorite is Geometry. She has served as a middle school and high school head volleyball coach and an assistant swim coach for all ages. In her spare time, she likes to exercise, sew, and read.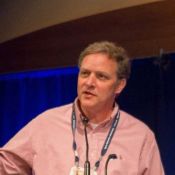 Michael Seablom
Math instructor Mike Seablom's passion for math comes from studying the weather. He has spent the past thirty years deriving numerical algorithms to improve data assimilation for weather prediction and climate forecasting, both for the government and in the private sector. Mike has also derived methods to manipulate and display Earth science data. He holds a BS in meteorology from Florida State University, an MBA in management technology from Georgia Tech, and an MS in atmospheric sciences from Purdue University (where he led the department's tornado chase team).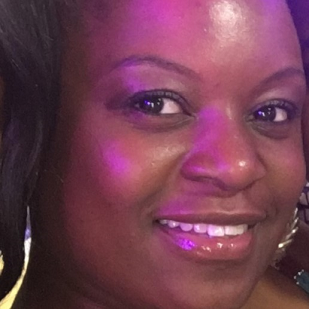 Nemahun Songu-Mbriwa
Nemahun (Ne-ma-hoon) has been a special educator in the greater Washington area since 2002. She has taught all grades 1-8 and various subject areas. Nemahun earned her master's degree from Johns Hopkins University and her bachelor's degree in early childhood education/special education from Bowie State University. She loves teaching, especially when it comes to helping students relate to concepts that are typically difficult to understand. In her free time, Nemahun enjoys spending time with her family, cooking, reading, traveling, and shopping!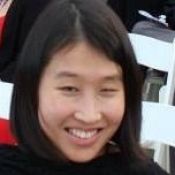 Vicki Wu
Vicki started teaching math at AoPS Academy Gaithersburg in 2018. She holds a BS in chemical engineering from the University of Illinois at Urbana-Champaign, an MS in chemistry from Bradley University, and works for the Department of Commerce as a Patent Examiner, where she assesses the technical validity of engineering patents. Vicki and her husband live in Gaithersburg, where she enjoys teaching the basics of math, coding, violin, piano, and Mandarin to their two children. Vicki loves showing her students that math is fun!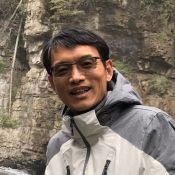 Dr. James Zhu
Dr. Zhu graduated from Fudan University with a BS in mathematics in January 1982 at age 19 and graduated from Cornell University with a Ph.D in operations research (Applied Probability and Statistics concentration) in 1989. He was a faculty member at the Fudan Math Department from 1982-1985 and a faculty member at George Washington University and the State University of New York at Buffalo for 5 years where he supervised MS and Ph.D students before joining the telecom industry in 1994. Dr. Zhu has always had a passion for teaching. More recently, he taught part-time at the University of Texas at Dallas and tutored middle school, high school, college and graduate school students. After retiring from a successful telecom career, he has been full time focusing on tutoring AP Calculus, AP Statistics, SAT and Mathematics competition (Mathcount, AMC8 etc) for middle school students. In his spare time, he likes playing cards and fishing.