Our Team
---
Our Founders
Richard Rusczyk
Art of Problem Solving was founded by Richard Rusczyk in 2003 to create interactive educational opportunities for avid math students. Richard is the author or a co-author of 7 AoPS textbooks and a past Director of the USA Mathematical Talent Search. He was a participant in National MATHCOUNTS, a three-time participant in the Math Olympiad Summer Program, and a USA Mathematical Olympiad winner (1989). He received the World Federation of National Mathematics Competitions Paul Erdös Award in 2014. He graduated from Princeton University in 1993, and worked as a bond trader for D.E. Shaw & Company for four years. AoPS marks Richard's return to his vocation - educating motivated students.
Glen Dawson
In 2014, Glen founded a learning center in Morrisville, North Carolina, that two years later became the first AoPS Academy campus. Glen served as the National Director of AoPS Academy until his retirement in 2019. He has experience as a college math professor, statistician, and expert SAS programmer. He has been a professional math tutor for many years, and specializes in training academically-advanced and high-performing math students. Glen is a graduate of Duke University and holds a graduate degree in statistics from Boston University.
David Patrick
Dave joined AoPS in 2004. He is the author or a co-author of 4 AoPS textbooks. Dave earned the sole perfect score on the American High School Mathematics Examination (AHSME) in 1988 and was a USA Mathematical Olympiad winner that year. He attended the Research Science Institute (RSI) in 1987, and the Math Olympiad Summer Program in 1988, where he first met fellow student Richard Rusczyk. He also finished in the top 10 on the Putnam exam in 1991. Dave graduated from Carnegie Mellon in 1992 with a BS in Mathematics/Computer Science and an MS in Mathematics. He went on to earn his Ph.D. in mathematics from MIT in 1997. He was an acting Assistant Professor at the University of Washington from 1997 to 2001. Dave is originally from Western New York and is an alumnus of the SUNY Buffalo Gifted Math Program.
---
Directors
Interested in joining our team? Click here to learn more!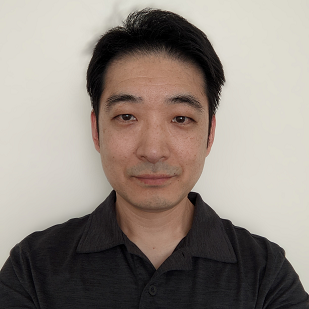 James Cho Campus Director
James is the Campus Director for AoPS Academy Gaithersburg. He grew up in Southern California and graduated from the University of California, Berkeley with a degree in Economics. He began teaching while attending graduate school in South Korea, with emphases on economics, statistics, and elementary to college level mathematics. Working with talented students around the world, James has built a reputation as an effective educator, focusing on both general theory and its practical application. He used his classroom experience to grow into the role of mentoring and managing other teachers. In his free time, James enjoys reading anything and everything, watching basketball, and going on outdoor adventures with his wife and young daughter.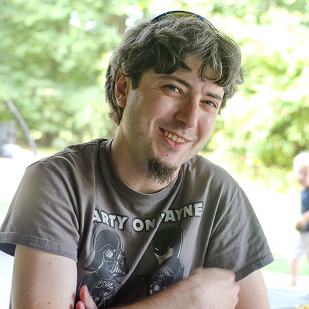 Ian Parks Associate Director
Ian is an Associate Director for AoPS Academy Gaithersburg. Ian has been excited about math ever since he can remember. He graduated from the Stevens Institute of Technology in 2009 with a BS in information systems and set out to work in the IT field. But Ian quickly grew disillusioned with the dog-eat-dog corporate sphere and began teaching high school math instead. When he isn't teaching, Ian loves reading science fiction and fantasy, anime, and gaming. He and his wife have a dog named Einstein, a cat named Chester, and a snake named Ninja.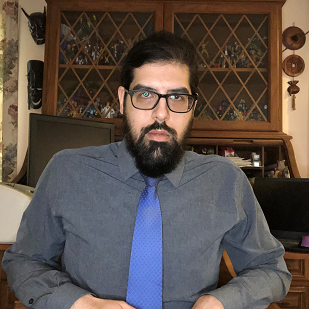 Greg Crowe Associate Director
Greg is an Associate Director for AoPS Academy Gaithersburg. He began teaching over a decade ago and continues to enjoy schooling the young and curious. Bearing a BS in Language Arts from the University of Maryland, Greg has instructed every grade level from pre-K through university prep. He has worked with a diverse range of students and pedagogical methodologies including advanced/gifted students, Montessori, and the neurologically atypical. He is a certified park ranger, trained in emergency first response, and is an officially endorsed Pokémon Professor. In his spare time, he likes (predictably) to read novels, organize his comics, practice his guitar-playing, and feed his dogs the good treats that they like best.
---
Office Staff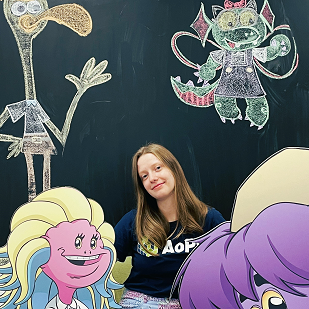 Anastasiia Diurd Administrative Manager
Anastasiia is the Administrative Manager at AoPS Academy Gaithersburg. In her free time (which she honestly hardly has), she enjoys reading, watching movies and learning foreign languages.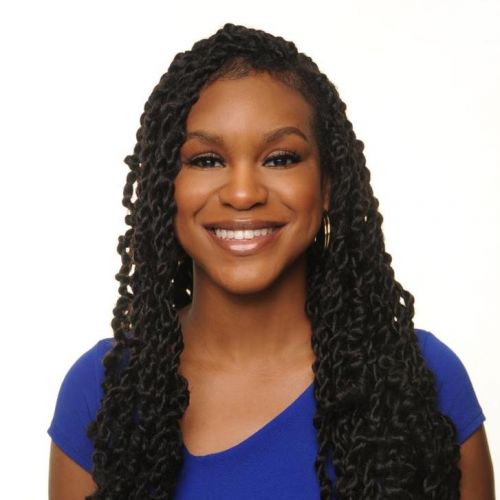 Keliane Ghonda Front Desk Associate
Keliane Ghonda is a graduate of Mount St. Mary's University, where she majored in Accounting. She is currently obtaining her master's degree there in business administration. During her time in undergrad, she assisted her classmates and graduate school students with writing essays, proofreading, and research. Since graduating in 2019, Keliane has worked in various accounting positions, tutored elementary school kids in reading and writing, worked at a bookstore, and became a realtor. She is proficient in reading and writing and has a passion for educating others. In her free time, Keliane enjoys reading books, gaming, hiking, and playing new board games with her friends.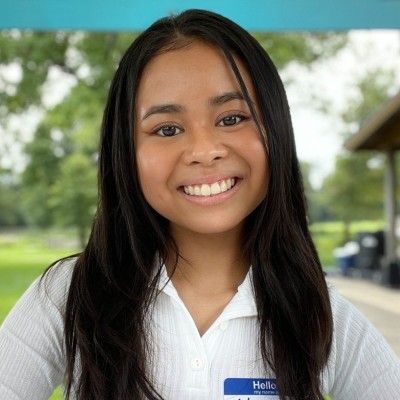 Aleena Natividad Front Desk Associate
Aleena graduated with a bachelor's degree in finance from American University. She also has an associate's degree in business administration from Montgomery College. She grew up in Montgomery County. She currently works full-time as a Securities Analyst. Working with kids is one of her passions, and she has tutored part-time during her studies. She loves her double doodle. She has been an instrumentalist since she was 10. Her hobbies include spending time with friends and family, painting, cycling, camping, cooking, and hiking.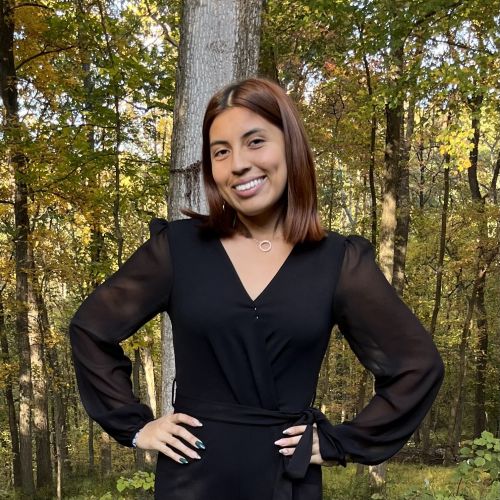 Melanie Romero Front Desk Associate
Melanie is on the path to getting her associate's degree in social sciences, administration, and health at Montgomery College. She is 18 years old, and has two baby brothers and a love for working with children. Her past employments have required positive attitudes and great customer service, and she looks forward to bringing these to AoPS. Currently her hobbies include art, literature, and writing, which is part of why she enjoys the educational atmosphere. She also enjoys music and playing many sports.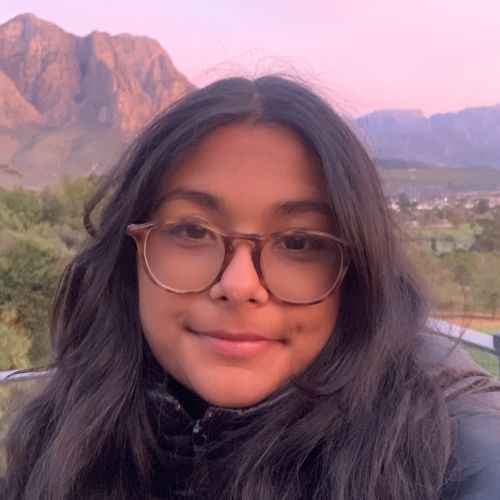 Nikhita Bhatt Math Teaching Assistant
Nikhita is a high school student passionate about mathematics. She has been doing competition math ever since elementary school, and was a student at AoPS Academy for the past 5 years. She loves solving challenging problems and working with students to think creatively about math. In her free time Nikhita loves to play music. She plays piano and clarinet, performing in multiple different ensembles. She also has two cats that she enjoys spending time with. She is excited to be working at AOPS academy!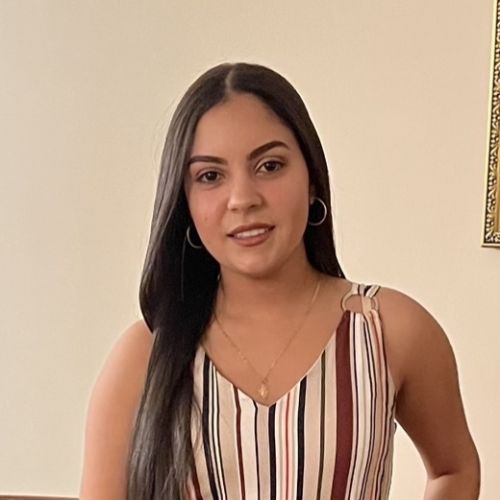 Melanie Veloz Espinal Language Arts Teaching Assistant
Melanie is currently obtaining her bachelor's degree in information science at University of Maryland. Education has always been her priority. She graduated high school in 2022, and was in the top 5 percent of her graduating class. Coming from a big family with a younger brother and many younger cousins, she spends a lot of time with kids. She is passionate about helping kids and other students be successful, and showing them that learning can be fun. When she found out about AoPS Academy, she saw it as the perfect opportunity to combine her passion for education, working with kids, and helping others. In her free time, Melanie loves watching movies, going to the gym, reading, and trying different foods.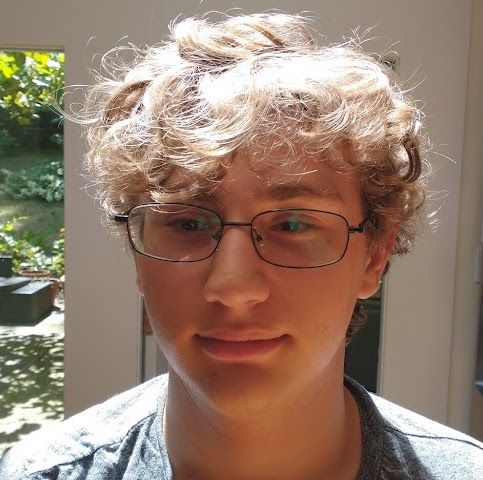 Matthew Rabinovich Math Teaching Assistant
Matthew Rabinovich is a rising junior at Walt Whitman high school in Bethesda, Maryland. As an avid reader, he equally enjoys reading classics, such as Hemingway, Steinbeck, Remarque, science fiction – Wells, Verne, as well as scientific works by Neil deGrasse Tyson and Richard Feynman. Matthew is fascinated by math. His favorite past time is learning interesting mathematical ideas and visualizing them in Desmos. As a long time student of AoPS, Matthew started working there as a teaching assistant in the summer of 2023. Matthew codes in Python, Java, and HTML. In the future Matthew sees himself a professional mathematician. Outside of school, Matthew enjoys drumming in his rock band as well as working out at the Black Belt Martial Art Center where he is a 1st degree black belt in Taekwondo.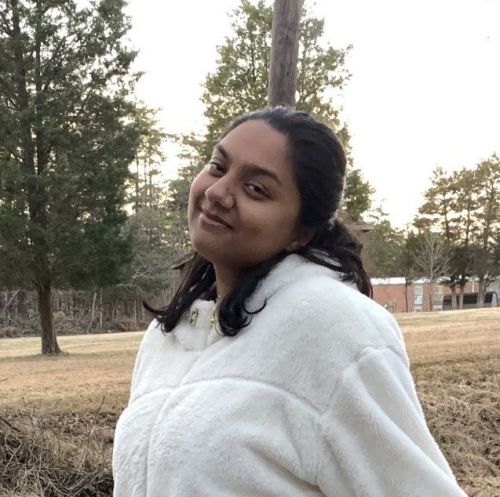 Ankitha Tallapragada Front Desk Associate
Ankitha is currently pursuing her bachelor's degree in Linguistics from the University of Maryland, as well as a Carpentry Certificate from Montgomery College. Through her experience as a summer camp counselor, she learned how much she enjoys working with kids, and encouraging them to gain confidence in themselves and their abilities. She is excited to be a part of the AoPS team! In her free time, she loves baking and watching Animal Planet.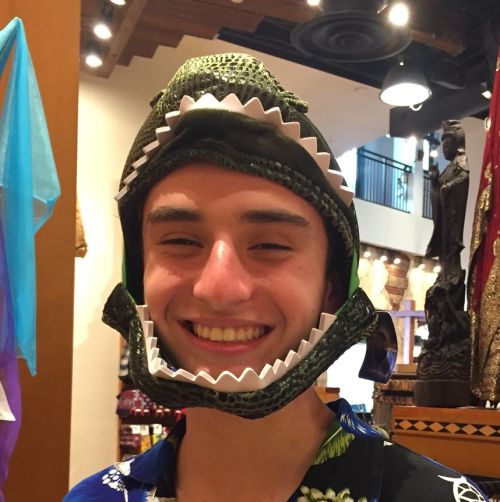 Alexander Toker-Katskee Math Teaching Assistant
Alexander is a rising junior at Walt Whitman High School. At Whitman, Alexander co-leads the math team and enjoys teaching counting and probability concepts at team meetings. Additionally, Alexander has participated in the American Mathematics Competitions, and, as a sophomore, qualified for the American Invitational Math Exam and the second round of the University of Maryland Math Competition. Outside of math, Alexander loves spending time with friends and playing tennis. He is also a Hawaiian shirt enthusiast who can be found trying on hats in amusement park gift shops.
---
Instructors
Interested in joining our team? Click here to learn more!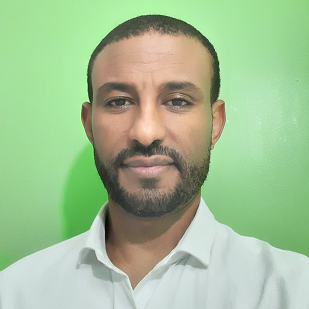 Tedla Abye
Tedla provides short term training on computer science courses while also working as a database developer. For the last 12 years, he has taught mathematics and computer science from elementary school to university level at Kotebe Metropolitan University where he was a lecturer for 10 years. He received his master's degree in computational science in 2017, a bachelor's degree in mathematics in 2012, and a bachelor's degree in computer science in 2004 from Addis Ababa University. He loves mathematics because the real-life applications of mathematics are endless. Apart from his profession, he enjoys watching soccer, hiking, reading books, and chicken pizza.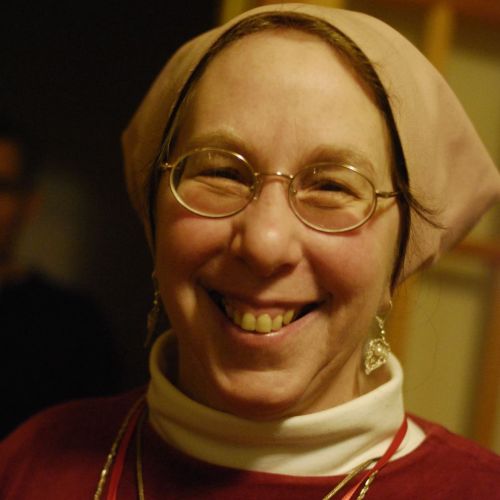 Barbara Berman
Barbara Berman has been part of the Montgomery County Public Schools since the spring of 1986. She has taught K-5 afterschool science, middle school theater, been a substitute teacher, and has been the make-up director of the theater department of Einstein High School (the MCPS magnet school for performing arts) for 90 shows. She has also taught English and science writing as an adjunct professor at the University of Maryland in College Park; Marymount University in Arlington, VA; and the Daniel Morgan Graduate School of National Security in D.C. She is a science journalist with an international byline (Astara March) and a part-time researcher working on treatments to counteract the mutations of Ehlers-Danlos syndrome with a research partner at the University of Indiana. Barbara has been a freelance classical violinist and vocalist in the D.C. area, a voiceover artist, a wildlife rehabilitator, was part of a clown troupe for five years, helped run an organic vegetable farm, and loves to crochet and make wedding cakes in her spare time.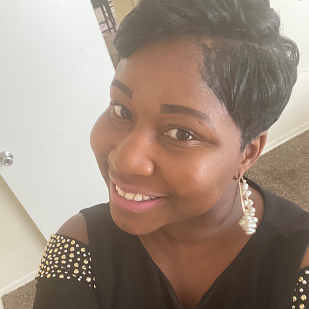 Juliana Beulah Andrew
Juliana is a native of Prince George's County Maryland. She attended University of Maryland Eastern Shore as well as Bowie State University for her graduate program. Currently, Juliana is a reading and English language arts educator for Prince George's County. She has taught middle school and high school students! She enjoys reading and educating students. In her spare time she enjoys home decor, mindfulness, and going on walks! She loves working with the younger students at AoPS and is thrilled to be teaching at the campus!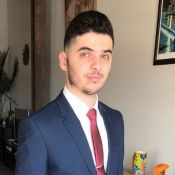 Dr. Hussein Awala
Hussein obtained a bachelor's degree in mathematics from the Lebanese University in 2010. After that he started his academic career at the American University of Beirut (AUB), where he was a graduate assistant at the university's tutoring center and ran problem-solving sessions. In 2012, Hussein graduated from AUB with a master's degree in mathematics and moved on to start his Ph.D. program at Temple University in Philadelphia, PA. During his time at Temple University, Hussein honed his teaching skills through teaching multiple classes and gaining a Teaching in Higher Education Certificate from the Center for the Advancement of Teaching. In 2017, Hussein obtained his Ph.D. in Mathematics and started his Postdoctoral Fellow position at Wake Forest University in North Carolina, where he worked for one year. Currently, Hussein works as an actuarial analyst at GEICO.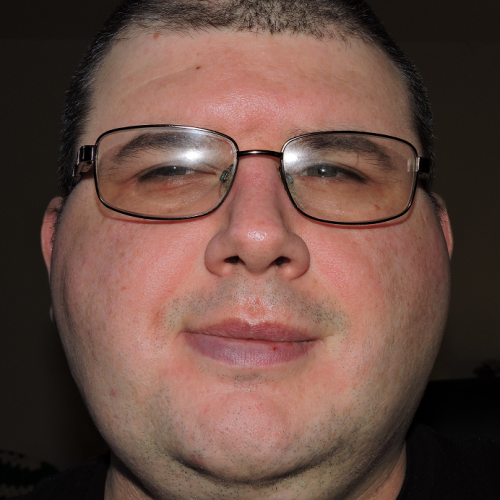 Jonathon Baker
Jonathon has spent ten years working in various locations teaching mathematics to many diverse students. He has spent most of this time working for the Community College of Baltimore County as an adjunct Professor of Mathematics and Baltimore County Public Schools as a math teacher. He currently holds a bachelor's degree from Goucher College in mathematics and is working toward his master's degree. He thoroughly enjoys the field of teaching and working with the kids at AoPS Academy Gaithersburg.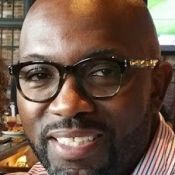 Charles Banks
Charles teaches language arts at AoPS Academy Gaithersburg. He holds a BA in English education and an MA in English from the State University College of New York at Fredonia. Charles has taught in Maryland and New York for more than twenty years. Outside the classroom, he loves reading, listening to music, watching and playing almost any sport, and spending time with his family.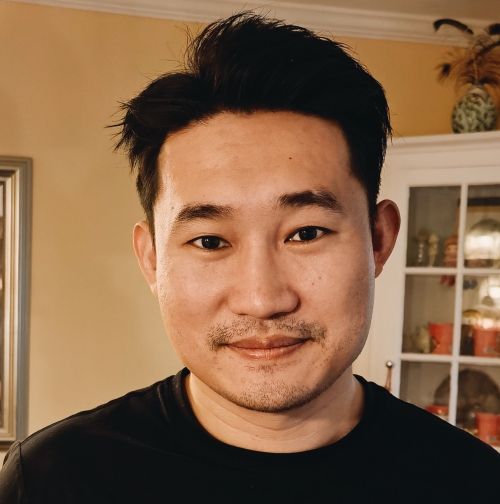 Guanbo Bian
Guanbo fell in love with math when he was a kid. He got his master's degree in applied mathematics from Johns Hopkins University before starting his current job as a business analyst. Guanbo likes to travel, but doesn't have much time for it. He likes cats, but he also has two yellow Labs. He also likes to teach and interact with young students so he has now joined AoPS!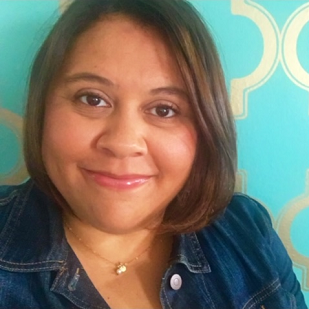 Jasper Diggs
Jasper joined AoPS Academy in 2017. Both her bachelor's and master's degrees deal with reading specialization in the elementary grades. She has been an educator for the past 15 years: 13 years with Montgomery County Public Schools and 2 years with Okaloosa County in Destin, FL. In 2015, Jasper worked as a reading interventionist for Florida Center for Reading Research (FCRR). Since then, she has continued to pursue opportunities that allow her to practice her specialization in reading diagnostics. She currently serves as a reading specialist in the public school system. In her spare time, Jasper loves to read anything suspenseful or quirky, and she shares this love with her monthly book club. She looks forward to instilling a love of reading in her AoPS Academy students!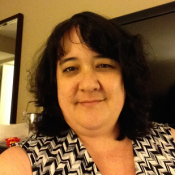 Elizabeth Dunn
Elizabeth's academic and teaching background is diverse, with graduate degree coursework in professional writing, music, mathematics, and education. She is K-12 music and secondary mathematics certified (and actually has taught every grade level K-12) and has been a college professor, tutor, and administrator since 2000. Liz is a proud recipient of the National Institute of Staff and Organizational Development (NISOD) Teaching Excellence Award. Outside the classroom, Liz enjoys crocheting afghans, creating calligraphy keepsakes, and spending time with her friends, family, and four cats.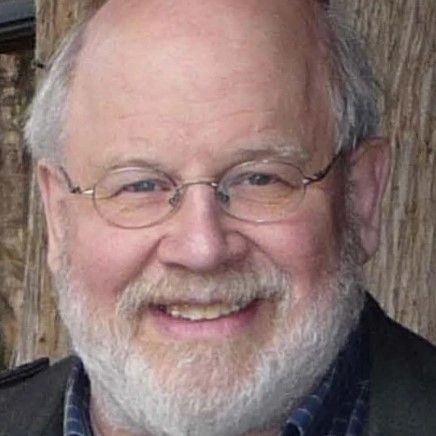 Herbert Edelstein
Herb has an extensive background in business and education. Starting as an analyst, he became vice president or general manager at three software companies, and a leading consultant on database management and data science, with clients including Microsoft, Pfizer, and The New York Times. His accomplishments have been commemorated in the Computer History Museum. Herb has taught math, physics, data science and computer science at the University of Maryland's graduate business school, Carnegie Mellon University, Richard Montgomery High School, and other schools and universities over his career. He currently teaches math at Montgomery College and now at AoPS! Herb has a BS in physics from the University of Maryland and master's degrees from Johns Hopkins University and Carnegie Mellon University. When he's not trying to cram more than a half-century of experience into a couple of paragraphs, Herb likes to walk, shop in a very rigorous manner, listen to classical music, read science fiction and fantasy, discuss politics, and watch theater, ballet, and collegiate and international wrestling.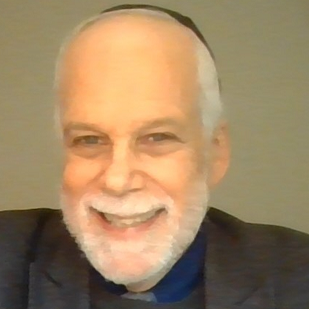 Dr. David Elkin
David is a science, mathematics and English teacher who takes a personal interest in all of his students. After a career as a research physicist in nuclear energy and as an image analyst for the Hubble Space Telescope and other missions, he transitioned to teaching students on all levels. He has thirteen years of experience helping students advance in their course work and in their special areas of interest. Students have continually expressed appreciation to him for his role in their success, both for short-term support and long-term meaningful academic relationships. David studied mathematics and physics at the Cooper Union for the Advancement of Science & Art (BS) and Theoretical Plasma Physics at Columbia University (MPhil and PhD) in New York City.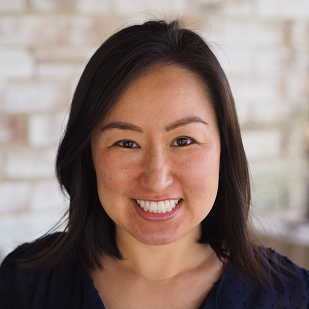 Nikki Estey
Nikki joined the teaching profession through Teach for America in New York City, where she taught middle and high school mathematics for six years. She also taught high school math and elementary school English as an additional language at the American School of Kinshasa in the Democratic Republic of the Congo. Nikki studied law at Yale Law School (JD) and secondary mathematics education at Teachers College, Columbia University (MA). She currently volunteers with the Rockville Volunteer Fire Department as an emergency medical technician and with Voices for Children Montgomery as a court-appointed special advocate for children in foster care. In her free time, she enjoys strength training, learning Korean, and spending time with her four dogs and four cats.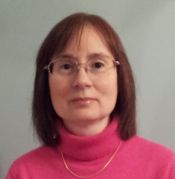 Dr. Jean Freedman
Jean has a BA in theater from the University of North Carolina at Chapel Hill and an MA and PhD in folklore from Indiana University. She has more than 20 years of teaching experience and is an adjunct professor at both The George Washington University and Montgomery College. She is also a writer whose work has appeared in The New York Times, The Washington Post, the Journal of American Folklore, and other publications. Her latest book, Peggy Seeger: A Life of Music, Love, and Politics, is a biography of the acclaimed American-British folk musician.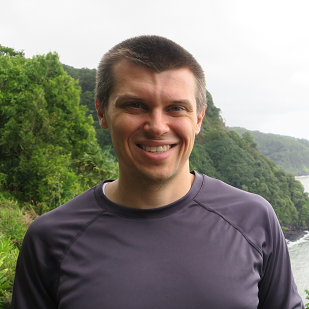 Dr. Jason Glaw
Jason's love of math has many influences, with the earliest being the Count on Sesame Street. He's had the good fortune of teaching children and adults over many years in a variety of disciplines, including math, science, weightlifting, and even poker! He has a PhD in biomedical engineering from the University of Virginia and a BS in biomedical engineering from Duke University. Currently, he works in the biopharma industry. Outside the office and classroom, Jason plays soccer, tennis, board games, and video games. He also makes and eats all the desserts he can find and goes on adventures with his wife and son.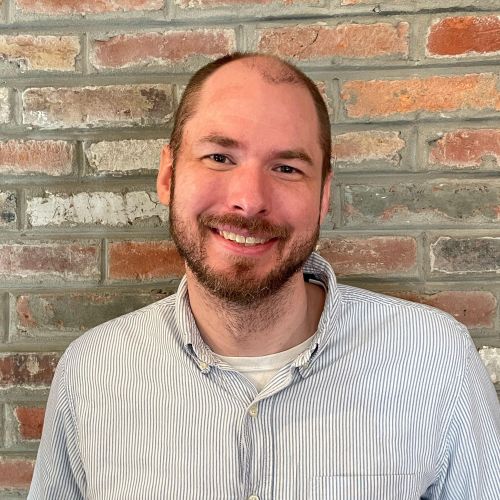 Kyle Gordon
Kyle is a college graduate with two degrees in math and physics. While his academics were primarily focused on math and physics, he also incorporated education coursework. Since graduating, Kyle has worked in the field of lasers and optics for more than 15 years. His love of teaching has led him to work as an adjunct professor at St. Mary's College of Maryland, provide instruction and training for LiDAR systems, and most recently, tutoring. When it comes to teaching and tutoring, Kyle's philosophy is that no two students are the same, so his ability to adapt to how each student learns is the keystone of his methods. Kyle has recently taken up baking, so don't be surprised by the occasional treat.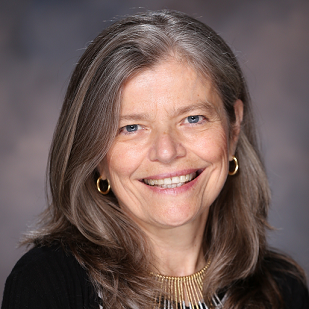 Dr. Alessandra King
Alessandra is an astrophysicist by training, with a PhD in physics from the University of Milan. She has over 15 years of experience teaching mathematics at several local schools. She was Director of the Mathematics department at Green Hedges School in Vienna, VA for over 7 years, and currently teaches middle and high school level mathematics at Holton-Arms School in Bethesda.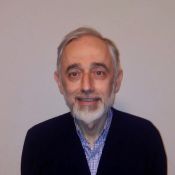 Dr. John Klinger
Dr. Klinger learned to love good math teaching as a student at Brooklyn Technical High School, where he got to be in classes with Mr. Glaubiger, Dr. Rich, and Mr. Klein. Dr. Klinger later earned a PhD in physics at Cornell, worked at the Fermi National Accelerator Lab for a few years, and spent the rest of his career developing aircraft software. Now retired from full-time work, Dr. Klinger still enjoys using the math that he learned in high school. After finding out about the math curriculum offered at AoPS Academy Gaithersburg, he leapt at the opportunity to be a part of this program.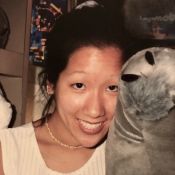 Katherine Lin
Math instructor Katherine got her start sharing her love of STEM with students more than a decade ago, as a volunteer mentor with DC Public Schools. Quickly recognizing the need for more teachers who could help students love math and science, she went on to earn a Masters of Secondary Education at Johns Hopkins University. Katherine has taught astronomy, chemistry, and physics, as well as test prep for math, science, reading, and writing on national and local exams. In her free time, she often finds herself wondering just how many Oreos, Sour Patch Kids, and Airheads she has shared with her students on assessment days.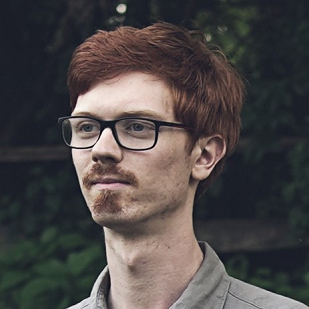 Austin Loman
Austin is a seasoned educator; though he started out teaching guitar lessons 9 years ago, his passion for quantitative thinking and discovery led him to complete a bachelor's degree in physics at the University of Maryland in 2017. Upon graduating, he has been tailoring his teaching style to help students achieve a high level of fluency while also showing them the elegance behind numerical organization. He tutors dozens of students a week in a wide range of math subjects while also tending to his musical projects in the DC area.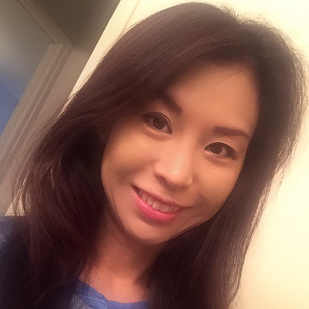 Hui Su Loo
Su has loved math ever since she was little and first experienced the joy of solving a problem. She holds a bachelor's degree in electrical engineering from Singapore's Nanyang Technological University and a master's in math education from Western Governors University in Utah. Su has spent the last few years teaching middle and high school math in both public and private schools in Baltimore, Washington, DC, and Montgomery County, Maryland. She especially likes discussing problem-solving strategies with her students. In her spare time, Su loves painting, trying out new recipes, and taking long walks in the park.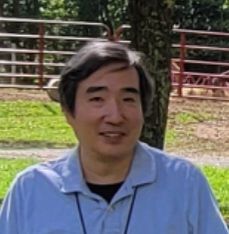 Nelson Lu
As a full-time statistician, Nelson specializes the study designs and data analyses of clinical studies for pre-market medical products. He regularly relies on his mathematical/statistical knowledge and skills to solve problems. Nelson received his bachelor's degree in mathematics from National Taiwan University. He also holds a master's degree in actuarial science and a PhD in statistics from the University of Iowa. Nelson enjoys helping students think critically and see the beauty of mathematics. As he does not regularly teach in his full-time job, AoPS provides Nelson a great opportunity to do so. In his spare time, he likes to listen to classical music, read, watch sports, and practice fencing.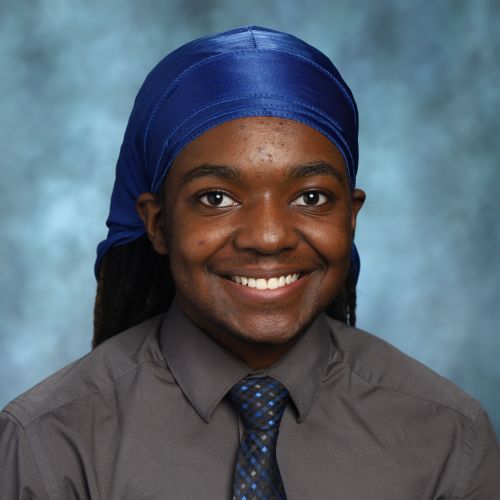 Xae-Rashi Makai
As a lifelong doer of things, Xae-Rashi has always been heavily engaged in whatever activities they could get their hands on. Many of them have involved children; a wide variety of teaching and child-centered volunteer opportunities led Xae-Rashi to their work as a guest educator. They worked with students in grades PreK-12 in several subjects as a lead teacher, support teacher, and dedicated aide at a range of DC schools. That critical opportunity led Xae-Rashi to a rewarding career as a middle school math teacher! Xae-Rashi's most recent transition has culminated in a dynamic experience working as a math instructor, transforming the lives of students in grades 2-12 by providing them with personalized math help and enrichment. Outside of work, Xae-Rashi enjoys all kinds of exploration: traveling, trying new foods, dabbling in different languages, abandoning guided tours, etc. They are passionate about everything they do but will highlight playing the piano, singing in the choir and spending quality time with family & friends. Xae-Rashi completed their undergraduate studies with a Bachelor of Science, double-majoring in applied mathematics & sociology and double-minoring in physics & criminal justice.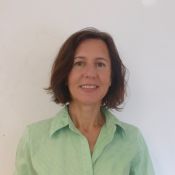 Ella Mihailescu, PhD
Math instructor Ella believes that success begins with a firm foundation in math and logical thinking. She is a biophysics researcher at the Institute for Bioscience and Biotechnology research in Rockville. Ella uses experimental methods to observe the structure of biological molecules, research that may one day help drug developers design better treatments. She holds an MSc in physics from the University of Bucharest in Romania and a PhD in physical chemistry from Munster University in Germany. Away from the lab, Ella also teaches college students how to use laboratory techniques.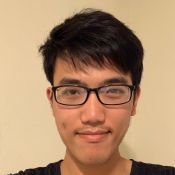 Songying Mo
Songying loves math and science! He earned bachelor's degrees in math and chemistry from the University of Maryland Baltimore County, where he sometimes delivered the lectures in calculus classes. Songying works in the biopharmaceutical industry and dreams of earning a master's degree in biostatistics. Away from work, he enjoys rock climbing and spending time with his pets.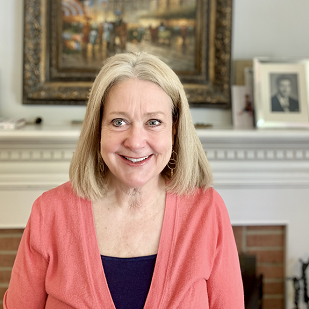 Yvonne O'Neill
Yvonne O'Neill currently teaches first and second grades and directs the After-Care Program at Gaithersburg's The Avalon School. A graduate of Washington College, Yvonne also holds an MS in public relations from The American University. She has served as a substitute teacher and first-grade teacher assistant at Bethesda's St. Jane de Chantal School. Yvonne began her formal teaching career at Bradley Hills Pre-school and also taught at the Holton Arms Creative Summer Program. She and her husband Tom live in Bethesda with a selection of their sons. In her free time, Yvonne puts her heart and energy into her growing family.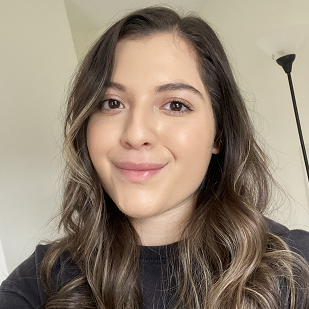 Jaylene Perez
Jaylene Perez is a graduate of George Washington University, where she majored in English. Since graduating in 2019, she's worked in copyediting, substitute teaching, social media and website management, and at The Writer's Center in Bethesda, MD. She's a highly skilled writer and a natural in the classroom. Outside the classroom, she enjoys reading a lot of books (of course), practicing yoga, and traveling to new places.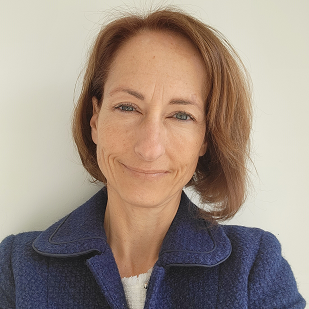 Cheryl Pressl
Cheryl has been teaching writing and language arts to elementary and middle school aged students since 2009. She loves the creative and engaging way that AoPS inspires students to read and develop their writing skills. When she is not having a cup of tea, you can find her spending time with her children or going for a long hike or bike ride. She holds an education degree from the Association Montessori Internationale as well as a bachelor's degree in economics and philosophy from the Catholic University of America.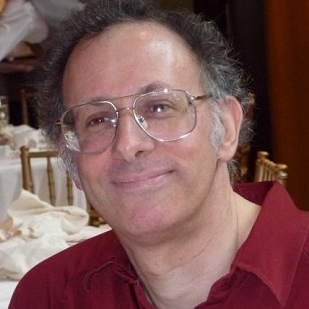 Phil Rennert
Phil is a semi-retired research engineer in information science, in the overall business of extracting wisdom from information overload. He specializes in machine learning, natural language processing, data mining, and statistics. Earlier Phil worked for NASA, doing Space Shuttle guidance and control and satellite orbit determination. Phil has a bachelor's degree in math from Yale and an master's degree in applied math from NYU. While Phil was a high-school student in Cambridge, Mass., he was lucky enough to find a program similar in concept to AoPS taught by MIT students, where he learned a lot of interesting math and science. Phil is very happy to have the chance to give this back to another generation, and is now in his sixth year of teaching at AoPS.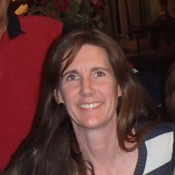 Carrie Sanidad
Carrie Sanidad earned bachelor's degrees in mathematics and secondary math education from the University of Maryland where she was in the University Honors Program and also played volleyball for their varsity team. She started her teaching career as a high school math and computer science teacher in the Montgomery County Public School System. After taking time off to raise her family of four children, Mrs. Carrie returned to the classroom teaching Montessori middle school math and science. Although she likes all math and science disciplines, her favorite is geometry. She has served as a middle school and high school head volleyball coach and an assistant swim coach for all ages. In her spare time, she likes to exercise, sew, and read.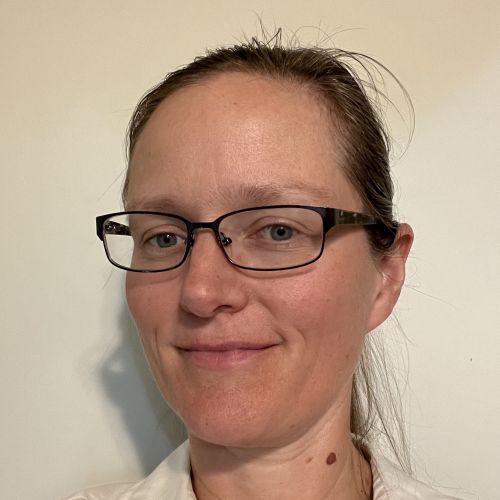 Rosalind Sawadogo
Rosalind Sawadogo joined AoPS in 2022 as a language arts instructor. She earned a bachelor's degree in media studies from Pomona College, and later a master's degree in education from the University of Maryland, Baltimore County. She has presented at professional conferences, such as the TESOL convention, on interdisciplinary projects. She has also been a teacher trainer with Montgomery County Public Schools, and helps to create resources for fellow teachers in the county. While she loves reading and writing, she also loves teaching. She strives to impart her passion for reading and writing to the future authors and critics of the world - her students. In addition to teaching and learning in the classroom, Ms. Sawadogo also has a lot of experience in service learning outside of the classroom. From Peace Corps service in rural West Africa to volunteer work packing groceries for COVID-affected families in Montgomery County, Ms. Sawadogo believes strongly in giving back to the community. For fun in her free time, Ms. Sawadogo loves hiking: from short day-hikes to a 300-mile section of the Appalachian Trail.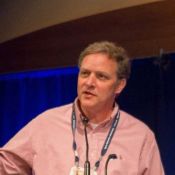 Michael Seablom
Mike's passion for math comes from studying the weather. He has spent the past thirty years deriving numerical algorithms to improve data assimilation for weather prediction and climate forecasting, both for the government and in the private sector. Mike has also derived methods to manipulate and display Earth science data. He holds a BS in meteorology from Florida State University, an MBA in management technology from Georgia Tech, and an MS in atmospheric sciences from Purdue University (where he led the department's tornado chase team).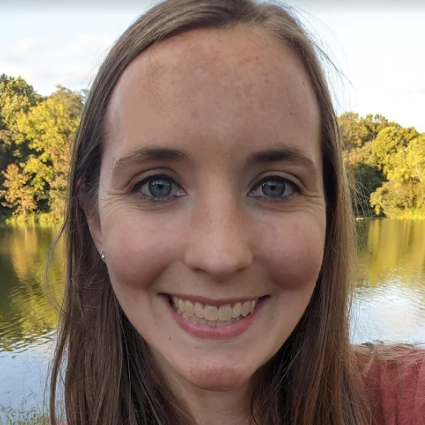 Susie Smith
Susie is a math teacher here at AoPS Academy. She has a bachelor's degree in elementary education and a master's degree in curriculum and instruction with a focus in math and science. She also holds certifications in middle school math, early childhood, ESOL, and administration. She has been a teacher for 12 years teaching fourth and fifth grade and is currently a math specialist. In her free time, she likes to travel, spend time outside, and explore new places. She is excited to be working at AoPS to help students strengthen their love of math!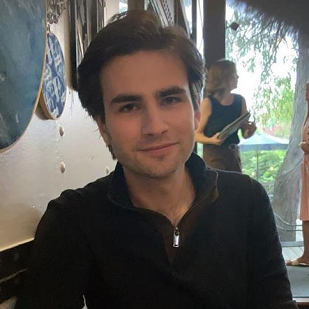 David Stapleton
David is a language arts instructor with a philosophy background. He completed his bachelor's degree at NYU where he studied art and philosophy, and earned his master's degree in philosophy from the University of Amsterdam in the Netherlands. He has a special interest in the history and philosophy of logic and spent a semester studying mathematical logic at the University of Vienna, Austria. David has worked extensively as a college-level tutor in New York, Maryland, and Ontario, Canada, specializing in academic writing. He enjoys sketching, reading, and painting.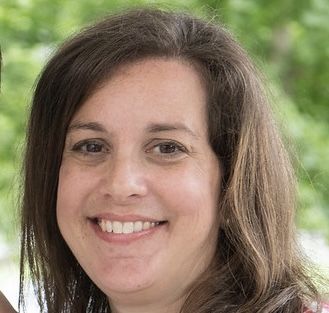 Victoria Wilbur
Victoria is a native of Montgomery County. She has nearly 20 years of teaching experience in local private schools, having taught a variety of subjects in grades 3-7, including reading, language arts, math, social studies, and science. She holds a bachelor's degree from Dickinson College and a master's degree from the University of Virginia. A lifelong learner, Victoria enjoys continuing her education through professional development, including training through Columbia University's Teachers College Reading and Writing Project, the Atlantic Seaboard Dyslexia Center, Washington International School's Summer Institute in Project Zero, and Harvard's Learning Differences Conference. Victoria has been an Odyssey of the Mind coach, a camp counselor, and a dance & theatre mom. She especially loves musicals, Star Wars, video games, and baking. Outside of education, Victoria enjoys spending time with her two adult children, reading (especially children's literature), traveling, nature photography, and snuggling with her supermutt, Mars.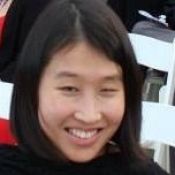 Vicki Wu
Vicki started teaching math at AoPS Academy Gaithersburg in 2018. She holds a BS in chemical engineering from the University of Illinois at Urbana-Champaign, an MS in chemistry from Bradley University, and works for the Department of Commerce as a patent examiner, where she assesses the technical validity of engineering patents. Vicki and her husband live in Gaithersburg, where she enjoys teaching the basics of math, coding, violin, piano, and Mandarin to their two children. Vicki loves showing her students that math is fun!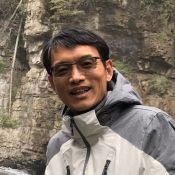 Dr. James Zhu
Dr. Zhu graduated from Fudan University with a BS in mathematics in January 1982 at age 19 and graduated from Cornell University with a Ph.D in operations research (applied probability and statistics concentration) in 1989. He was a faculty member at the Fudan Math Department from 1982-1985 and a faculty member at George Washington University and the State University of New York at Buffalo for 5 years where he supervised MS and Ph.D students before joining the telecom industry in 1994. Dr. Zhu has always had a passion for teaching. More recently, he taught part-time at the University of Texas at Dallas and tutored middle school, high school, college and graduate school students. After retiring from a successful telecom career, he has been full time focusing on tutoring AP Calculus, AP Statistics, SAT and Mathematics competition (MathCounts, AMC8, etc.) for middle school students. In his spare time, he likes playing cards and fishing.